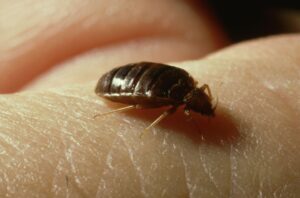 Bed bugs have been a persistent nuisance for humans throughout history, but understanding their origins can help us better manage and prevent infestations. These tiny, blood-sucking pests have a knack for hiding in our beds, furniture, and clothing, making them a source of discomfort and frustration. In this article, we will explore the origins of bed bugs, their historical significance, and their modern resurgence.
Ancient Origins
The history of bed bugs is as old as human civilization itself. Evidence of these insects dates back to ancient Egypt, where they were mentioned in writings from 1350 BC. Bed bugs, scientifically known as Cimex lectularius, were known to infest bedding, causing itching and discomfort to the inhabitants of the time.
It's believed that bed bugs originally fed on the blood of bats, as their close relatives, such as the bat bug, still do today. As humans started building permanent dwellings, bed bugs adapted to their new environment and switched their primary hosts from bats to humans. This adaptation allowed them to thrive in the close proximity of human settlements.
Historical Significance
Bed bugs have not only been a source of physical discomfort but have also played a role in shaping history. During the Renaissance period, bed bugs were so widespread in Europe that they became a common subject in literature and art. Shakespeare even mentioned them in his play "Henry IV."
In the early 20th century, bed bug infestations were rampant in the United States and Europe. The widespread use of DDT and other potent pesticides in the mid-20th century brought temporary relief, reducing bed bug infestations to a mere memory for many. However, their resurgence in recent years has brought the focus back to understanding their origins and behaviors.
Modern Resurgence
Several factors have contributed to the resurgence of bed bugs in recent decades. One significant factor is the development of pesticide resistance. Over time, bed bugs have evolved to become resistant to many of the chemicals that were once effective in controlling them. This has made it increasingly challenging to eradicate infestations using conventional pesticides.
Another factor is increased global travel. Bed bugs are notorious hitchhikers, and they often find their way into homes by latching onto luggage, clothing, and personal belongings of travelers. As international travel has become more accessible and common, the chances of picking up bed bugs and bringing them home have increased.
Furthermore, changes in pest control practices have played a role. The move toward more environmentally friendly and less toxic pesticides has limited the options available for effectively treating bed bug infestations. Integrated pest management (IPM) strategies, which combine various methods like heat treatment and physical removal, are now commonly used to combat bed bugs.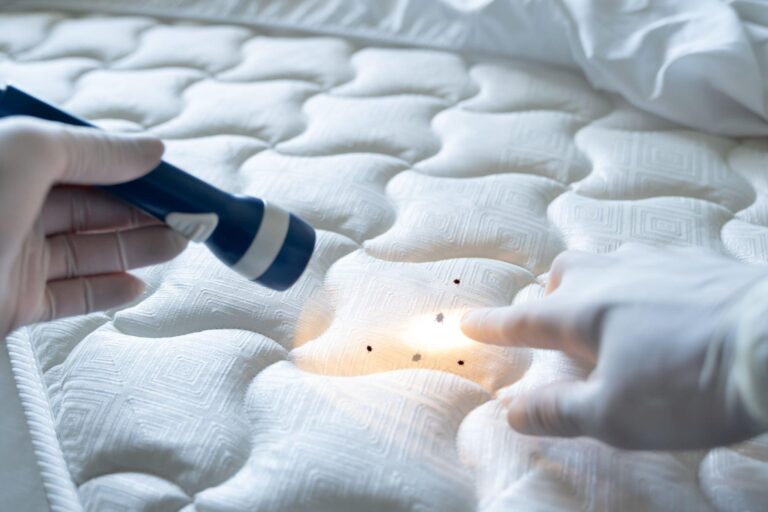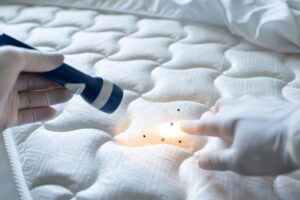 Preventing Bed Bug Infestations
Understanding where bed bugs come from is essential for prevention. To minimize the risk of a bed bug infestation, consider the following precautions:
1. Inspect Second-Hand Furniture: Before bringing used furniture into your home, thoroughly inspect it for signs of bed bugs.
2. Be Cautious When Traveling: When staying in hotels or other accommodations, inspect the bedding and furniture for signs of bed bugs. Keep your luggage off the floor and away from the bed.
3. Regularly Wash and Dry Bedding:*Washing and drying your bedding at high temperatures can help kill any bed bugs that may have found their way into your sheets and pillowcases.
4. Seal Cracks and Crevices: Seal any cracks or crevices in your home's walls and floors, as these can provide hiding spots for bed bugs.
5. Professional Inspections: If you suspect a bed bug infestation, consult with a pest control professional for a thorough inspection and appropriate treatment.
Conclusion
The origins of bed bugs trace back thousands of years, and their presence has left an indelible mark on human history. Despite the challenges posed by their resurgence in recent years, understanding where bed bugs come from and taking preventive measures can help protect your home from these persistent pests. Vigilance and early intervention remain crucial in managing and preventing bed bug infestations in the modern world.